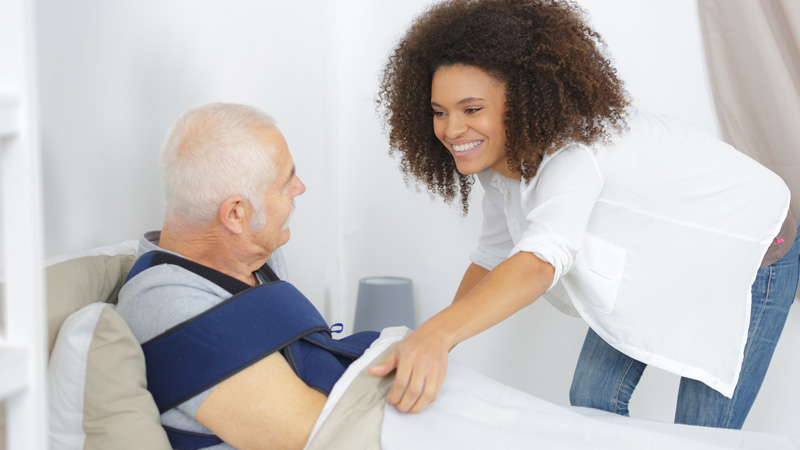 This course is ideal for all workplace requirements, as it includes safer moving and positioning of people as well as manual handling of objects. The course is designed to meet the requirements and recommendations of the HSE Manual Handling Regulations 1992 as well as other relevant regulations and guidelines. It also includes a module on slips, trips and falls.
We are one of the few Skills for Care centres of Excellence where we passed stringent checks to prove our commitment to high-quality training and compliance. We are also able to offer Skills for Care Endorsed qualifications for our classroom and video online training courses ensuring you have an acceptable certificate to prove your compliance. This means that our training meets the high standards expected by Skills for Care.
It can be taken as an online, blended or classroom course by one of our approved instructors. The online course also acts as a good refresher course for those who just need their skills to be refreshed.
This qualification is intended as a further development qualification for those working in areas where the assistance and movement of people is an essential part of their role. Individuals gaining this qualification will learn that any moving and handling must be carried out correctly and recognise the importance of this in ensuring a safer working environment for all. Learners will develop their knowledge and skill in relation to moving and handling, including:
The reasons for safe moving and handling
The importance of risk assessment
The principles of safe manual handling
The safe application of manual handling skills